Ladies & Gentlemen.. WELCOME to the THASS CRUSH page! I am over whelmed with Blissful JOY to finally bring to you the long awaited journey of finding Plus Size Nylons for Women all around the World! Its has been my personal mission to only bring to your the Supreme Quality, Stretch, and Sexiness you all deserve.
We have made a Special page just for the THICKYS!!
Head on over to www.thasscrush.com for all your Plus Size Nylon needs!!!
(Modeling Size 2XL Below)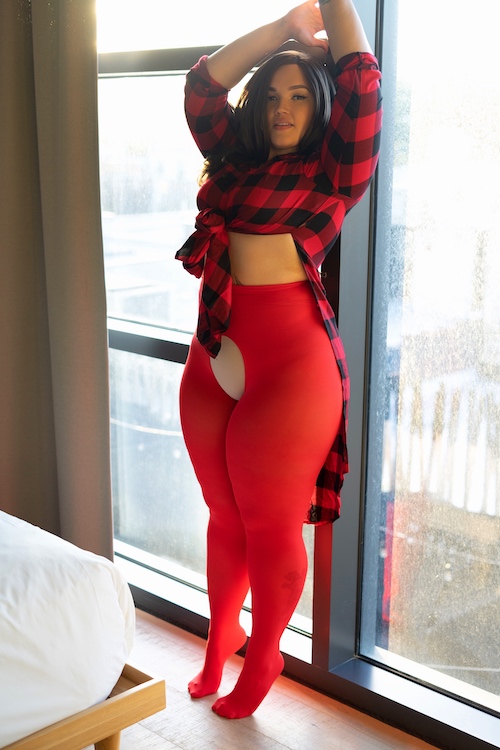 THASS CRUSS HOSIERY FACTS
 European Made
True Gallon construction with scalloped Picot Edge
Flat Seam Stitching
Higher Quality and Durability
Silicone Strips to stay in place
Large open holes adds to aesthetic
Stronger Durability and Definition