HAPPY FRIDAY SUGA
Purchase Foreign Candy 2 "The Poison Ivy Edition"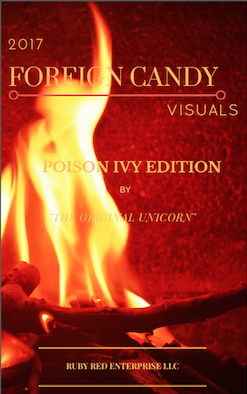 December 8th, 2017 Happy Holidays Egg Nog Crème Delights,

Its ya favorite Original Unicorn lover in all of Bella Land xoxoxoxo, and I have a very special message for you today my love! Are you done with all ya Christmas shopping yet? It's ok if you havn't, almost everybody waits until the last minute now a days! But what's even better, I have found a JEWEL of information that imma put you on!

Think I saw a commercial while eating with my grandparents about this website claiming to save me money online while you shop!! So, I had to investigate to see if it was real! And wouldn't you know it.. HELL YEA its REAL!!!

So I'm over here mad as hell cuz ain't nobody told me about this here!!! I shop online like crazy!! I barely even go to the stores anymore only for like food and stuff like that. But when I found out I could get cash back every time I made a purchase was unreal!!!

As of right now I have over $120 cash back just from shopping on Ebay and Amazon primarily! This ain't no gimmich or nothing phony, all it is, is a website that gives you dollars back every time you go through they site! Its freaking Genius!! And 100% free to join boo!

So, don't be out here spending all them hard working coins and not getting nothing in return.. We aint doing that in 2018 or any years after that!! Ya feel me!!! LOL. But anyways, hope this tip really helps you out and promise if I find any other gold nuggets, you will be the first to know!!! Check out the video I made below so you can se how it works!!

Rememba…Aint nobody gonna LOVE you like BELLA LOVE you!!! BELIEVE DAT!!! Sprinkle Sprinkle on a Friday baby!!!!!!

Use my link to sign up and get $10 toward your first purchase!

https://www.ebates.com/r/RUBYRE588?eeid=37140

Happy Holidays to Youuuuuuuuuuu xxoxoxoxoox

Friendly Reminder:

What: "Foreign Candy 2" Visual Ebook

Where: https://www.arabellasruby.com/Foreign-Candy-2.html

Discount Code: ILOVEHER for 10% off until December 15th 2017

How: Automatic download to any electronic device

Love,

Arabella S. Ruby aka The Original Unicorn www.arabellasruby.com www.instagram.com/arabellasruby
---
Ebates
---
Watch Me Explain In This Video!