POP UP LOVE VIDEO 2018
January 5th, 2018
First Love Letter of 2018!!
And this Love Letta is a Video, so no need to write some long message boo, the video is long enough and I like doing that better lol! :). So I hope you have some time today sweetness cuz its almost 10 minutes!! My 2018 is going fantastic and I hope yours is too!!!
Decided to change my posting times to once a week. So from now check your email be every Friday at Noon Eastern Standard Time (NYC Time) and possibly a random one when I'm UBER excited to tell you something that's going on!!
Looking forward to all the Sprinkle Sprinkle to give to you this year!!!!
Bella Loves YA and Happy Friday!!!!
Click on the pic to watch the video boo :0)
I LOVE YOU!!! Sprinkle Sprinkle xoxoooxoxxo
Friendly Reminder:
What: "Foreign Candy 2" Visual Ebook
Where: https://www.arabellasruby.com/Foreign-Candy-2.html
How: Automatic download to any electronic device
Love,
Arabella S. Ruby aka The Original Unicorn
www.arabellasruby.com
www.instagram.com/arabellasruby
www.twitter.com/arabellasruby
www.snapchat.com/add/goldenpeach7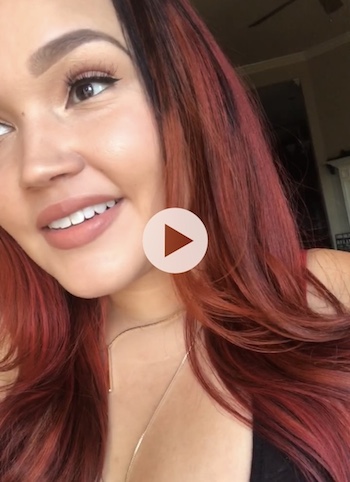 ---
Gotta Foot Fetish?