MUSIC VIDEO DROP!!
January 17th, 2018
Hey BABY love!!!!
Got a early surprise Wednesday pop up video for you today!! Just got news that this is Maury Povich comedy sketch Im in is supposed to be dropping tomorrow Thursday January 18th on You-Tube at 9am central standard time and I'm sure it will be a straight BANGER!!!
My video here explains more of what I'm talking about. Thank you for ya love, and rememba.. BELLA LOVES YA!!!!! Xoxoxoxoo
Click the video below to check it out!!
Looking forward to all the Sprinkle Sprinkle to give to you this year!!!!
Bella Loves YA and Happy Wednesday!!!!
I LOVE YOU!!! Sprinkle Sprinkle xoxoooxoxxo
Friendly Reminder:
What: "Foreign Candy 2" Visual Ebook
Where: https://www.arabellasruby.com/Foreign-Candy-2.html
How: Automatic download to any electronic device
Love,
Arabella S. Ruby aka The Original Unicorn
www.arabellasruby.com
www.instagram.com/arabellasruby
www.twitter.com/arabellasruby
www.snapchat.com/add/goldenpeach7
---
---
Love this "Creator" shirt? Click Pic :)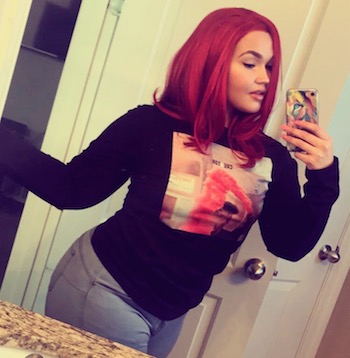 ---