Thank You For Your Order!
Please note, All Sales are Final babe. If you got the Pre-Order option, your Exclusive Calendar Print will be delivered November 2020 or sooner. Make sure you stay connected to my Social Media Accounts & Unicorn Love Letters for all updates. Excited for you to receive your Calendar and Thank You muffin!!!
xoxoxoxoxo
Get Unicorn Love Letters Here!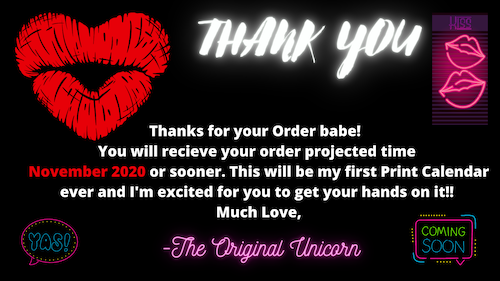 Did you know my "Used Panties" are now for sale?? ;)
Ever Wanted a One on One convo with a Real Unicorn?
Click Here to Book Your Appointment!